12/30/14
This is from our 1975 family trip to Sault Ste. Marie, Canada. I believe this was taken at the Canadian Soo Locks observation area. The kid in the yellow shirt second to the left I think is Cindy Sandvik's brother (assuming she had a brother). My brother has vivid memories of Cindy Sandvik (not pictured) because he has a small crush on her. So she was probably 18ish.
We were visiting them on our way to Pictured Rocks National Lakeshore. I'm not even sure how we knew the Sandviks. My understanding is that they are related to us somehow via my grandfather John Chuncich with links going back to Croatia. I don't think I ever met them again after that day but my parents continued exchanging Christmas cards with them for many years.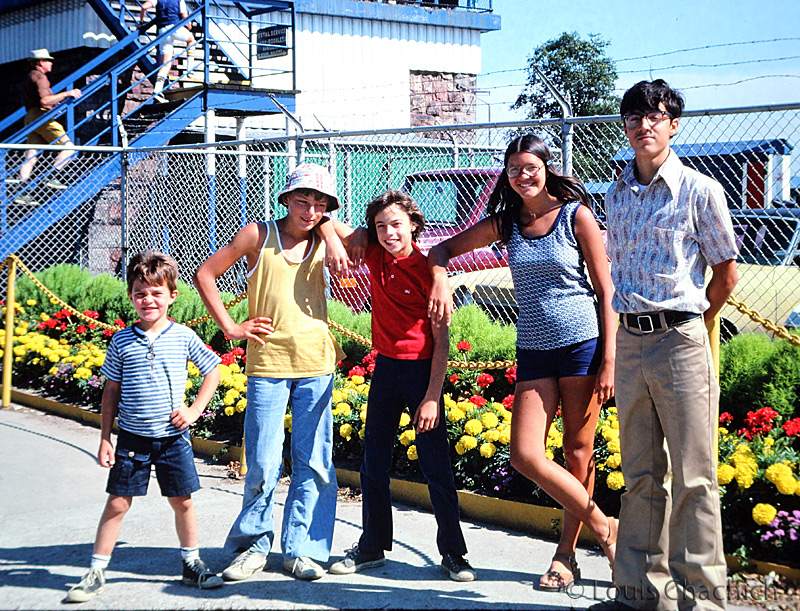 The other people in the photo I know well. That's me on the left, my sister Paula and my two cousins Paul & Robert.

This is a shot of the crane/cargo ship DC Everest entering the Canadian Soo Locks at Sault Ste. Marie in the summer of 1975. This appears to have been taken from the park located on Canal St. on North St. Mary's island.
According to boatnerd.com, DC Everest was built in 1953 and primarily carried wood (pulp) products between Marathon, Ontario and Green Bay, Wisconsin. Later it was renamed to Condarrell.