01/29/15
Filed under:
Unidentified
,
1920s
Posted by:
Mike
@ 5:40 pm
This photo has nothing to do with me but I just happened to run across it online for sale just now and couldn't help myself from posting it. I know I can't save every bit of history but this one has a name on it that may lead to a connection.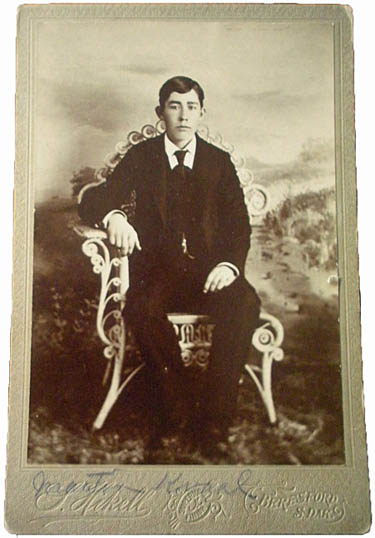 I put a larger version here for downloading.
The Montana seller states:
Vintage cabinet card from South Dakota. Name written in pencil is Martin Kraal.
Hickell, Beresford, S.Dak.
I suppose the name could be Martin Kural. Hard to tell. Date is unknown but probably 1900-1909s.
I noticed in the ancestry database a 1913 border crossing record at Buffalo for Martinios Kraal.
Could it be the same person I wonder…
Leave a Reply