01/10/15
Filed under:
Michigan
,
Unidentified
,
1950s
Posted by:
Mike
@ 7:49 am
According to my mother, these 1957 shots were taken at a Catholic place in the Irish Hills area of Michigan which is west of Detroit. So far I haven't been able to pinpoint the spot. It could be St. Joseph's shrine in Brooklyn, MI but I haven't found any matching photos of these locations.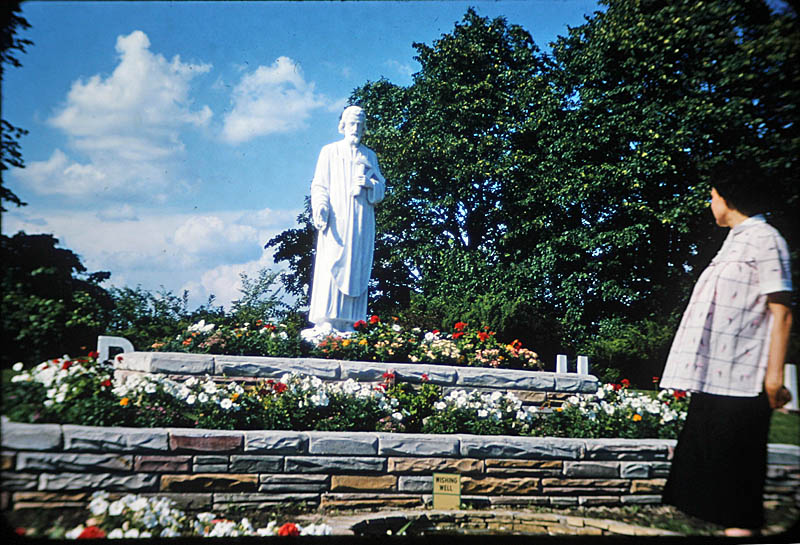 Statue of St. Joseph (?) with a wishing well in front. That's my mother pregnant with my brother.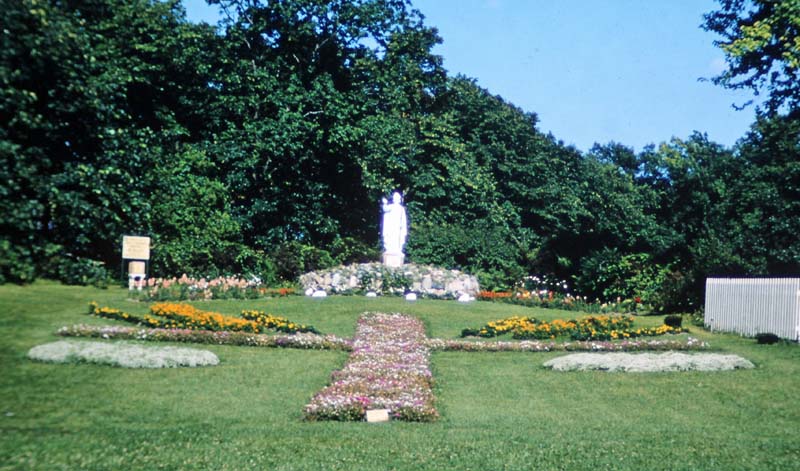 Another statue with flower beds in the shape of a cross.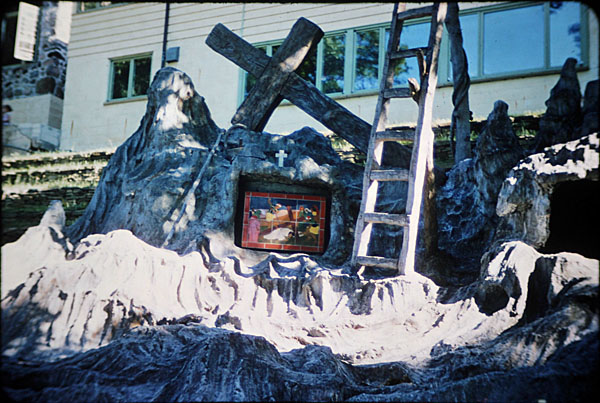 This is also from 1957. I found a modern photo from St. Joseph's shrine with a similar sculpture to this one but it's definitely not the same. Of course they may have replaced it since concrete sculptures are certain to degrade over time. Based on that site, this may have been one of the sculptures created by Dionicio Rodriguez.
If you have any more clues for me, please leave a comment.

Leave a Reply